Mai sunt 8 zile pana la conferinta de business feminin : The Woman 2016.
Evenimentul pe care nu trebuie sa-l ratezi! Pe langa faptul ca vor fi peste 10 speakeri feminini care ne vor impartasi din experienta lor de viata, te vei intalni si vei socializa cu doamne si domnisoare care au aceleasi pasiuni si ambitii ca si tine.

Mai jos gasiti programul evenimentului dar si subiectele de discutie propuse. 
Pe langa prezentari, dezbateri si workshop-uri, evenimentul va include:
– Gala Premiilor The Woman unde 10 femei lider vor fi premiate.
– zona expozitionala deschisa participantilor prezenti la eveniment.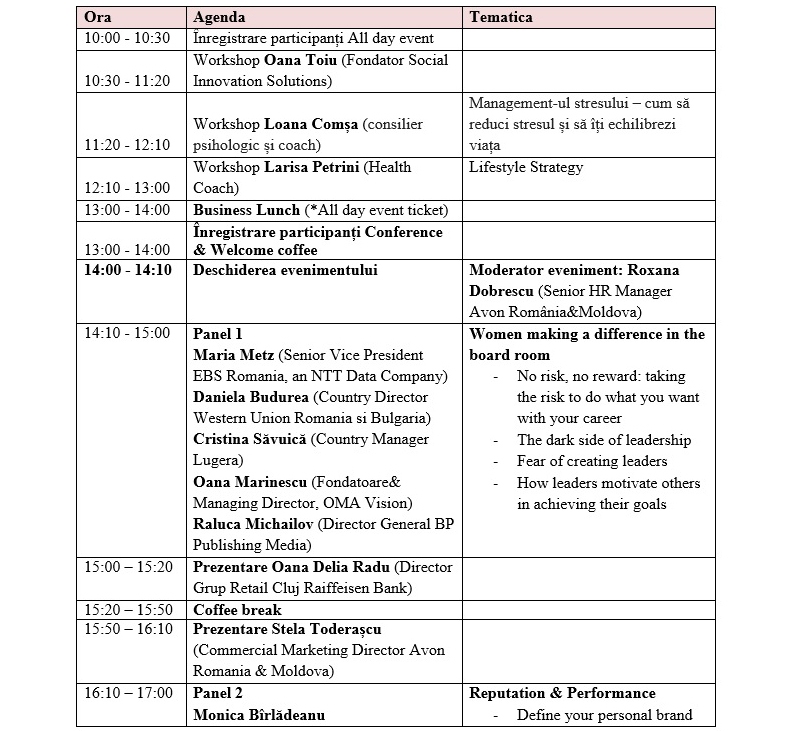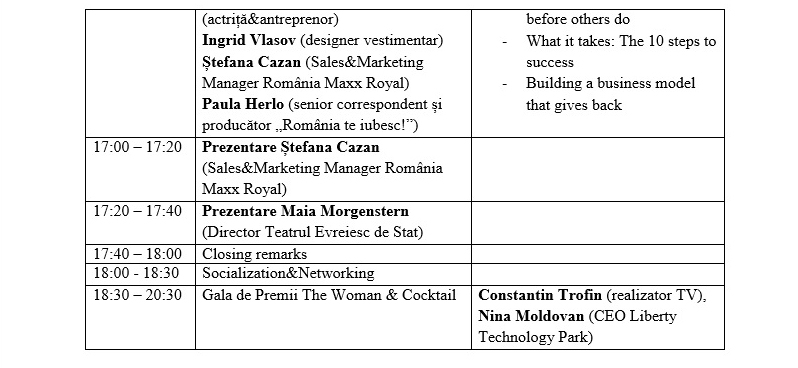 Maia Morgenstern, Monica Birladeanu, Ingrid Vlasov, Paula Herlo, sunt doar 4 nume care mi-au atras atentia, 4 doamne pe care abia astept sa le cunosc.
Mai multe detalii despre speakerii acestei editii gasiti AICI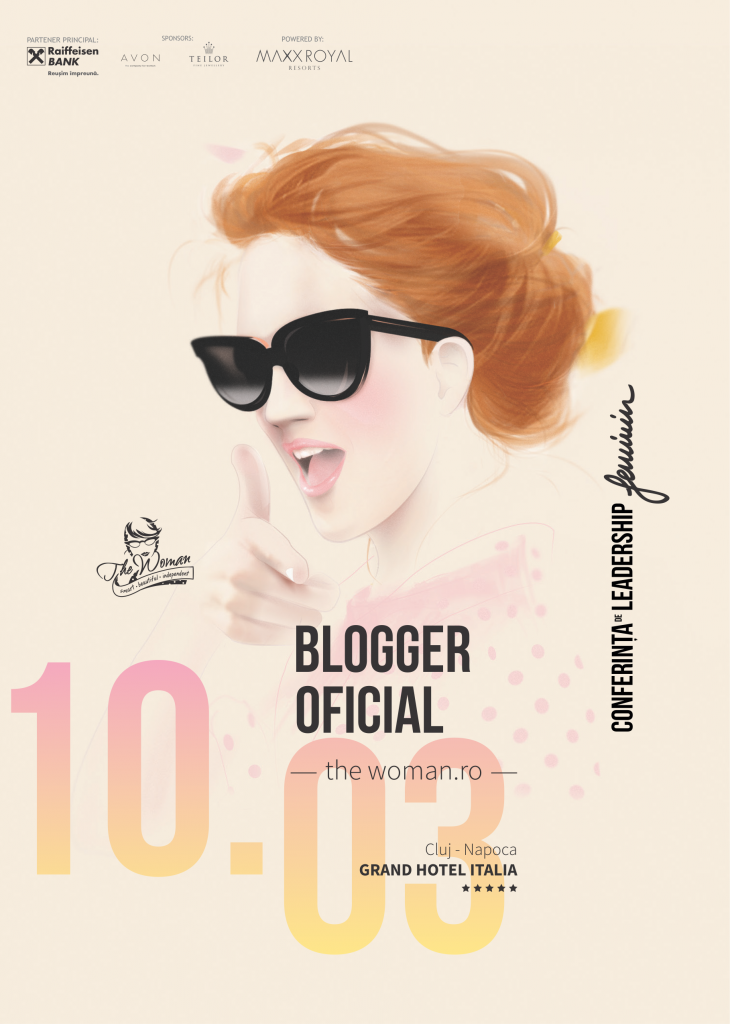 Evenimentul incepe la ora 10:00 si inscririle se fac
AICI
Saptamanile trecute am scris un articol despre machiajul fin pe care ti-l sugerez sa ti-l realizezi la conferinta, dar si o sugentie despre tinuta pe care ai putea sa o porti.
Pana atunci, sa ne bucuram de primele zile de primavara, sa zambim si sa avem zile frumoase!